Narrative
Here at Meter Square, we put our heart & soul into every project. Every home is treated like our own. That is how we are able to consistently churn out beautiful and practical homes for our clients.
Since 2011, our team of qualified & experienced interior designers have helped numerous clients mould their ideas into reality and build their dream homes.
With formal accolades and countless stellar testimonials from our clients, we have gained firm standing and recognition in the industry for our consistent quality and empathic service. All our carpentry is fabricated locally in our own factory, enabling us to ensure high standards of quality control and fine craftsmanship with reasonable pricing.
No over-promises, no gimmicks.
We Love To Design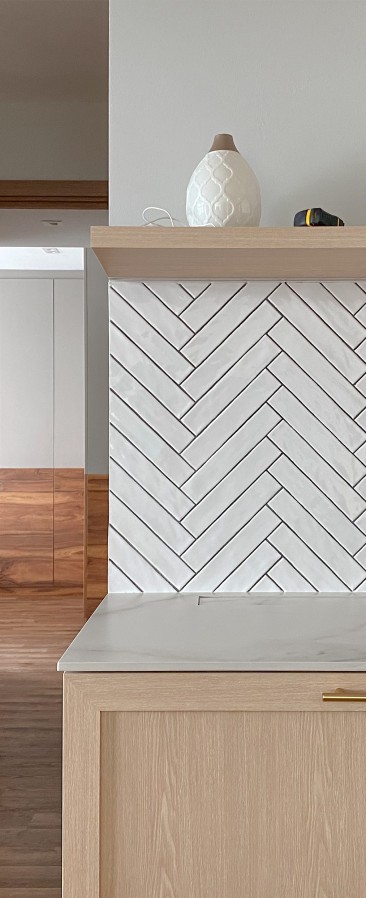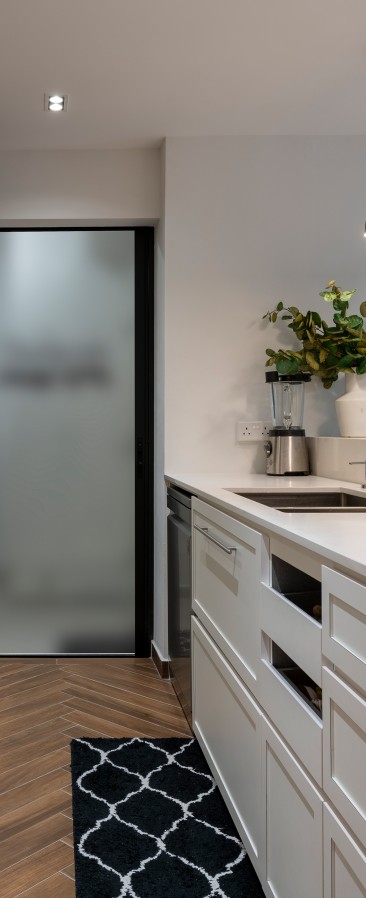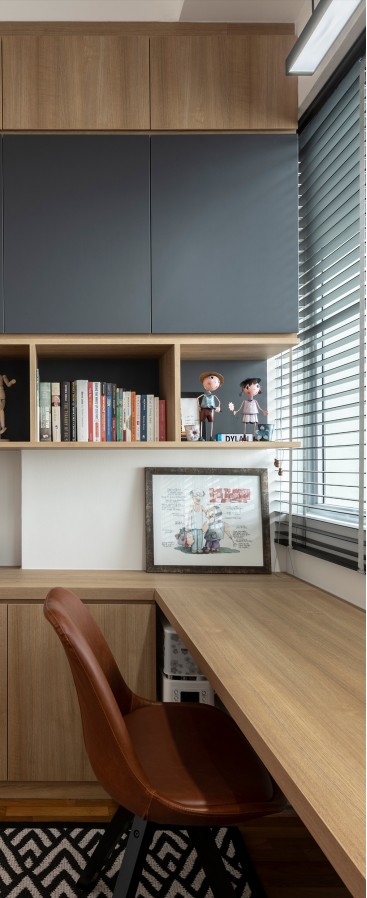 TESTIMONIALS
Our Clients Say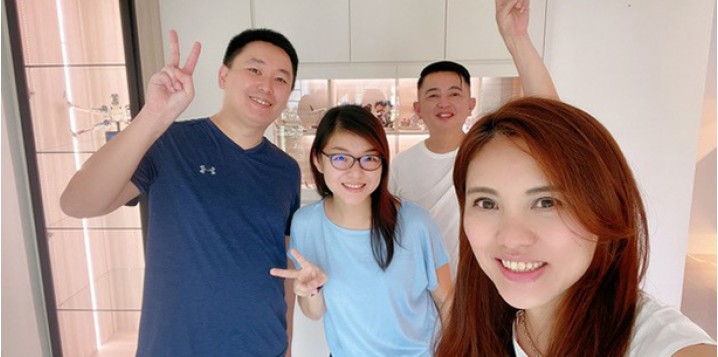 Efficient & Good quality services from May and Mr A. Definitely will recommend to friends & family. Above & Beyond Expectation !!
,
May and Jolene did excellent work beyong our expectations. At the initial stage, they listened tentatively to materialize our demands into design language, adding in a lot of ideas and suggestions. The team is always very responsive, answering our questions patiently with solid answers and solutions. We had a very tight schedule, and the work was finished in time with quality even during covid times. We definitely recommend this ID.
,
Thank you, meter square, we appreciate all your hardwork! Really a great job.
,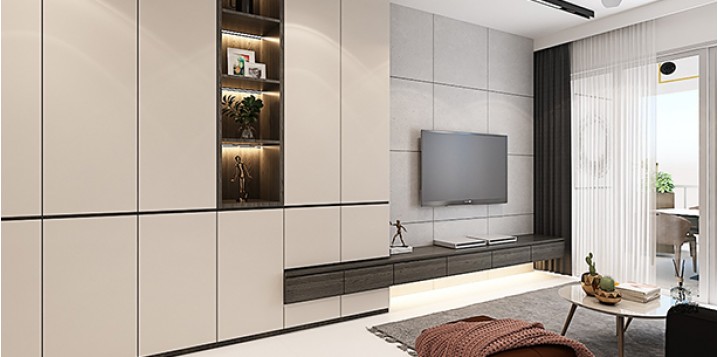 We engaged Daphne's service for our first home in 2015 and were impressed with her professionalism and the quality of workmanship delivered. We did not hesitate to engage her service again when we needed an ID for our current place. Daphne provided very sound advice to improve the flow of our place and nailed our preferences for colour scheme and design. She also provided helpful suggestions on where to buy lightings and sanitary wares. Renovation during this COVID period was tougher, but Daphne remained dedicated and addressed all our issues and questions professionally. Thanks again for helping us to achieve our dream home yet again!
,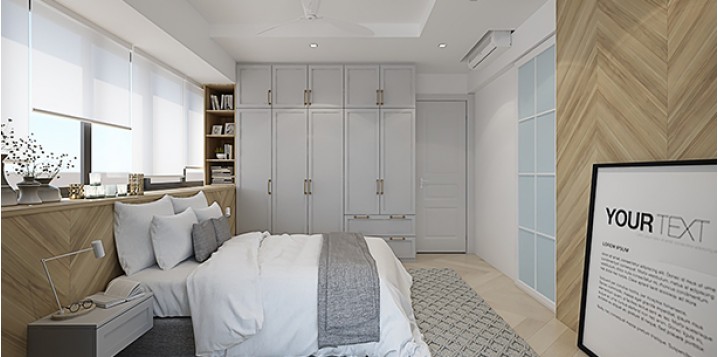 Daphne was recommended by our friend who has engaged her twice. Working with Daphne was such a wonderful experience. She was very attentive to our requests and beyond patient throughout the entire journey. An extremely talented and experienced designer who provide creative yet functional advises, who is open to incorporating our ideas and feedback yet still steered us away from items she knew wouldn't work. She did an excellent job transforming the vision we had for our space into a reality. Highly recommended!
,
We have engaged May for all our renovation and house requirements and have been with her for more than 10 years. She has never failed to provide the practical solutions to enable to best effect and to maximize the budget that we have to achieve the best effect for our house. Our family and friends have also engaged her services and her team and her has always delivered in time. Thank you May, for another job well done! Truely appreciate the whole team's effort for our new house.
,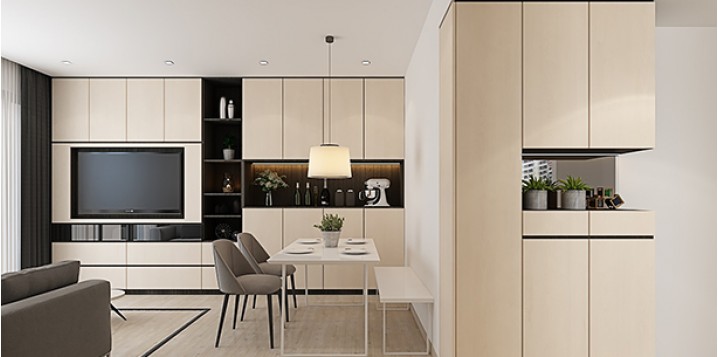 Daphne has done a good job for our renovation. She is able to meet our 5 weeks timeline, even we have added more stuff to the renovation. She only recommended what is needed to do and she will not push for more items. Daphne's design is good and it is able to fulfil our requirements. Highly recommended.
,
I began my search for an ID company with 6 shortlisted ID companies, ranging from lesser known to the high end companies. Even though May was recommended by a relative of mine. I still wanted to do some comparison of price, idea, material and "feel" with the IDs as I have not engaged an ID for more than 10 years. Long review ahead. Pricing: Even though Meter Square's pricing was not the lowest and in fact, slightly higher than the popular mass-market IDs you see advertised, I went ahead with Meter Square as May was very assuring, confident of her quality and most importantly, we felt that we "clicked" well with her. She was not pushy with her pricing and allowed us to decide on which we felt was most comfortable, while providing us with her comments on practicality. Designer: May was very patient with us as we spent many days and countless hours going through various laminates, tiles, and fittings for our house. Even though we made some design changes along the way due to various reasons, she always did her best to accommodate without bursting the budget. That said, May has never forced her ideas on us and in fact, tries her best to come up with what we wanted to achieve. In fact, our final completion was almost identical to the 3D rendering which she did for us. May's recommendations were almost always spot-on as she tries her best to understand what we want vs what is practical. If she feels that something might not work well, she says it very honestly to us and this is something we like a lot. Her sense of style and taste is impeccable as well, which of course comes with her bags of experience. Project & timeline management: May's management of timelines was tip-top - I've never seen such meticulous planning and project management over 3 months, even with COVID restrictions. We never had to worry about going on site (even though we were just 10-15mins away) as May kept us up to speed almost daily with her messages and pictures on WhatsApp. If we noticed something wasn't right, we could text May and she would almost always respond to us immediately. May's management of the contractors were also good, with Meter Square's carpentry factory being based in Singapore, which really lessens the downtime especially during COVID. In fact, some friends who were also renovating their homes during the COVID period, shared horror stories about unnecessary delays, unresponsive & M-I-A IDs, bursting of budgets etc - I was relieved that I had chosen a reliable ID in May and Meter Square. We also had to move in before renovation was 100% completed due to COVID measures, but May was always prompt to ensure all the touch-up and fixes were properly done. Quality: Quality of workmanship is good. Meter Square's own carpentry factory was able to come back with rectifications very quickly, with virtually minimal downtime. Though a few of the external contractors she worked had a few minor hiccups, May always sought to resolve them for us without much fuss. We were very satisfied with the overall look, feel and quality of the finishings. Conclusion: If you're looking for an ID that will give you the least worries, deliver quality renovation without busting your budget for your dream home renovation, look no further than Meter Square.
,
We had shortlisted two ID firms - one whose portfolio we liked from our online research, and Meter Square which was a referral from a colleague who had engaged May as her ID previously. First impression matters and we eventually decided to go with Meter Square as we felt much more comfortable with May after the first meet-ups as she was able to understand what we want and clearly articulate her design ideas. While May placed emphasis on designs and aesthetics, she was still able to offer practical suggestions and ideas. The whole renovation experience with May and her team was also very pleasant - the renovation works were completed ahead of schedule with minimal hiccups which is quite a feat amidst the current COVID-19 situation (Meter Square's carpentry factory is based in Singapore which mitigates the risk of delays caused by lockdowns). Definitely a positive experience!
,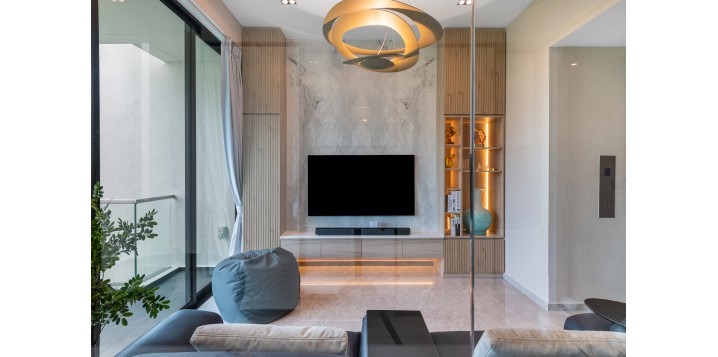 This is the 3rd project that Meter Square has helped me with - renovation of my first home 5 years ago and my office last year. Based on the brief given, May was clear with the style I was going for and provided me with the 3D renders. The first draft captured most of what I wanted and only minor tweaks were required. May gave very good suggestions on how to include certain details (such as the performance board in the master bedroom, inclusion of flushed panels etc) to achieve the overall feel that I wanted for my second home. May is able to read her customers' mind and understand their needs. Renovation was smooth despite a shortage of manpower in the industry. May, together with Ben who was managing the project, kept me closely updated on the progress of the renovation. Workmanship of their in-house carpentry was also superb. Overall, I'm very satisfied with Meter Square and will definitely recommend them to my friends and family.
,
Meter Square was referred to us by my sister-in-law, who engaged May as her ID for both her houses. After visiting 3 sources, we decided to go with Meter Square, because May is able to provide us practical options that meet our budget and needs. Her ID to make our place look spacious, where the entire area is lit up evenly that provides us a cozy cum elegant ambience where we call home. The whole renovation experience with May and her team especially Mr A was fabulous. The renovation was completed on schedule during COVID-19 situation is a thumbs up, as Meter Square's carpentry factory is in Singapore which avoided risk of delay. Today 14/7/21, we are very pleased as the actual outcome is what May had shown us, where the finishing is really elegant. We have no regrets in choosing Meter Square.
,
May is an excellent designer and project manager. She has made the process of renovating our home simple and fuss free, and has exceeded all our expectations. May is systematic and efficient in her work and offers up practical solutions so that you don't overspend. Additionally, May has been very patient and does her best to understand our needs. Quality of reno works also of good quality and workmanship. This is our 2nd time working with May, and will not be the last. Highly recommended!
,
This is the 2nd time we had engaged May and her company for renovation. We were very pleased with the interior designs that she had proposed as well as the quality of the carpentry works. She and her team always very prompt and responsive when we had queries and questions. We will definitely recommend her company to our friends and relatives if they need renovation or sourcing for interior designer.
,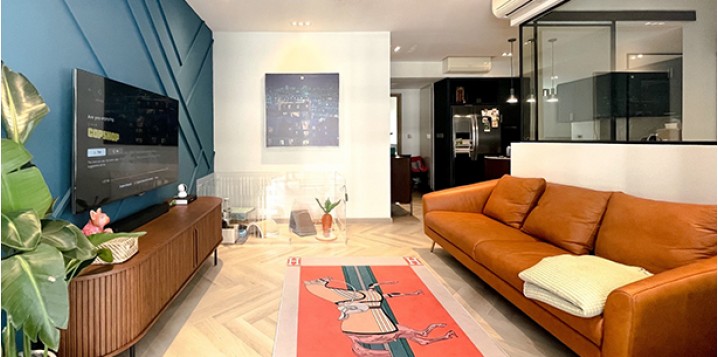 We engaged Daphne Gan from Meter Square in 2014. Almost 6 years now and everything looks as good as new - what you see in the photo was taken just last year. Daphne was an amazing project manager - Reliable, Responsible, Accountable, Communicative and Capable. Everything felt and was within control. Carpentry work was also great quality and has stood the test of time. It's my 6th year as you see. The service providers Meter Square associates itself with have also been great. Responsive with commendable after sales service. I can attest to this myself. Rectification, replacement work done with no questions asked. I like it! If these are not enough to convince you of Daphne and Meter Square, perhap's you'd like to know that we have engaged Daphne for the 2nd time now and are working on our new place that would be ready in August 2021.
,
A big shoutout to my ID - Daphne Gan! She have done a fantastic work for my dream house where I call it home! Thank you Meter Square for having such a meticulous and on-the-ball ID Daphne Gan who answered all my uncertainty and guide me through the ultra long process of coordination through various stakeholders. I do see it is the culture of the company that everyone play their part and getting work done! She even reply text msg on public holiday and wee-hours! That show her dedication and responsibilities to her work. I am a very happy customer and will continue to use Daphne for my next house! I've seen and heard horror stories for renovation. If there is anyone who is still looking, I do highly recommend you to consider engaging her service.
,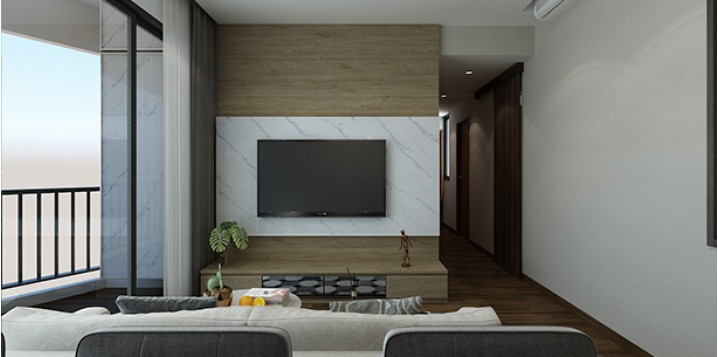 A good designer must be able to provide options to the customers, listen to their concern and needs, with the housing getting smaller, space planning and yet keeping the necessary aesthetics appearance needs passion and commitment. We are blessed to be able to work with Daphne Gan, she is patient and will advise if what we ask for do not blend in the theme of the house like colour and tone, she will throw in options to work with, explain the difference in material qualities and taking into consideration of the budget. As we included into this reno some smart home gadgets such as hidden "Qi" chargers for mobile phone, hidden ironing board built into the side of the cabinet, filter system for drinking water, cctv, Ring doorbell, Philips Hue lighting etc, she assisted us and co-ordinated with the various contractors and had the whole project done on time within the planned schedule. Thank you, Daphne Gan.
,
We had a great experience with MeterSquare:) Our ID - Daphne is attentive, committed and delivered our dream home despite our tight timeline to move in before CNY! The workmanship of their inhouse carpentry team is exceptional and all our kitchen carpentry/master wardrobe/vanity in the bathroom turned out to be a dream:):) Thank you for making our dream home a reality!
,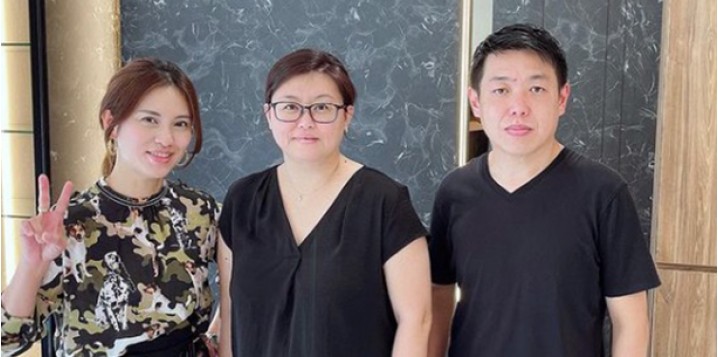 Read good review about May's portfolio and engage her service. We required alot of storage space and she had designed and created ample storage cabinet for us and given helpful advice on other storage alternative. She will update us upon every job done thru wat apps. During this covid period with tight manpower, they able to complete the renovation within the timeline. Thank you May and team for the good job done.
,
Real professionals who just want to do a good job. We are very happy with our project and am very grateful for Daphne to help us through the renovation. Daphne has great technical knowledge and experience for renovations, and made clear to us the consequences of each design decision, which helped us decide what to splurge and what to compromise on to make our vision come into reality. For families like us with ordinary means, such a practical approach helped us understand and work within our constraints to make a final product we are happy with. During the process, Daphne was also very patient with us such as letting us take our time with choosing materials and colours, including taking us down for multiple trips to different shops, and even after confirming the first batch of materials, took initiative to provide more new samples that fit our ideas better. Workmanship was also great, and we are especially happy with the carpentry.
,
This is the second time we engaged the design and renovation services of Meter Square as our first experience working with May and her team was positive. The project discussion began during the Circuit Breaker period when there was a lot of uncertainties surrounding manpower and material resources. It was also a challenge for May and her team to conduct site visit prior to the start of the renovation. However, May was hopeful and reassuring. We're able to discuss the design concept comfortably and she rendered realistic drawings to go through the design details with us. We were constrained by a budget and May was able to work within the given budget for the theme we wanted: Zen minimalist. In terms of furniture, we wanted to retain most of what we already have for cost and environmental reasons. May provided good advice and guided us on purchasing only what we needed. She was patient and professional when we were selecting tiles and other materials needed for the renovation. She doesn't hard sell her ideas. She was open to suggestions and accommodated our requests to her best ability. The renovation took about 2 months to complete. This was faster than we expected, especially since there was a shortage of craftsmen right after the Circuit Breaker ended. We are very happy with the new home we have since moved into. We are grateful that May (and her team) remains contactable after the project to assist us with the soft furnishing of our new home. Overall, this experience with Meter Square has reaffirmed our belief that it is a responsible company with passionate people who produce quality work.
,
Watch us
Video

View our Youtube Channel